From the Toll House to Chef Jose Mier's House (and Yours!)
America is not too shabby when it comes to favorite foods in the world and one of our American creations on the list of top 100 favorite foods around the globe is chocolate chip cookies. Just about everyone in United States knows and loves chocolate chip cookies and every kid grew up enjoying these treats with a big glass of milk. Your humble chef, Jose Mier, had a routine of coming home from school, grabbing a handful of chocolate chip cookies, a glass of milk and dipping one cookie after another into the milk. It was heavenly, but it did cause me to put on quite a few pounds.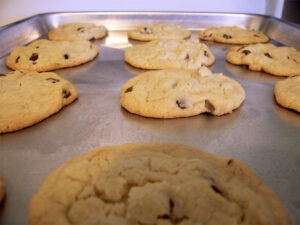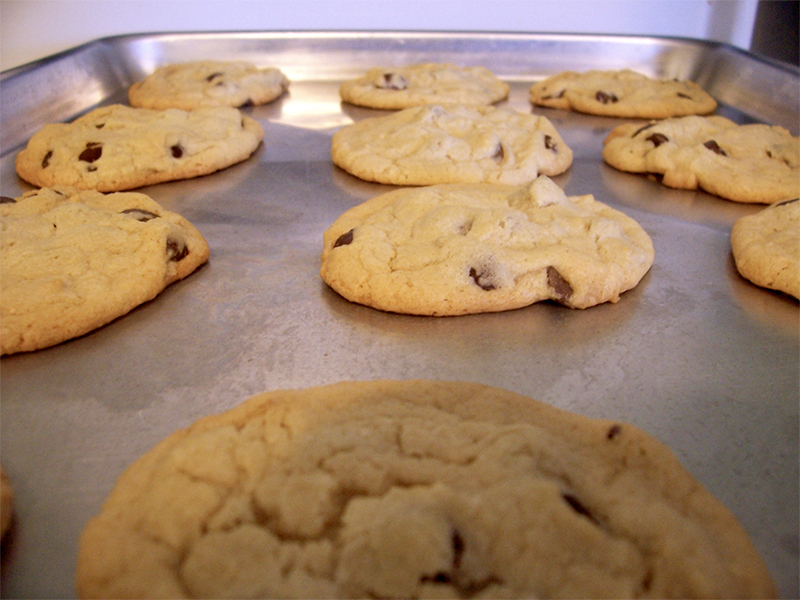 The chocolate chip cookie has a storied past. It goes back to 1930 in Whitman, Massachusetts where one Ruth Graves Wakefield and her husband ran what was called the Toll House Inn. Ruth's baking prowess was unequaled and around 1930 she came up with the idea of adding chocolate chips to cookies. Obviously these cookies caught on like wildfire and they're now one of the most popular treats in the world. It's so popular, Nestle, the candy giant, produces millions of bags of chocolate chips to aid in baking these at home.
Just about every mom in America made days for her kids and just about every kid couldn't wait to get their hands on the batch as it came out of the oven. This is one recipe that so popular you'll have no trouble finding it online, including the original Toll House cookie recipe. Likewise, you need only look for chocolate chip cookie recipe videos to find one of the thousands that are available online.
Making Toll House cookies at home it is sort of a rite of passage for every real American household and it's certainly not difficult, but like most things does take a modicum of effort. There's a certain satisfaction that comes with eating your own handiwork but every once in a while I do buy a cookie or two–or a dozen–at a local shop. For me in Sun Valley California, I like to patronize Massis Bakery which is located at 8725 Sunland Blvd, Sun Valley, CA 91352, just a stone's throw from my own home. If you're out and about and get a hankering for chocolate chip cookie–and who doesn't?–think about Ruth Wakefield and maybe give her a nod of thanks as you bite into this delicious morsel.
Summary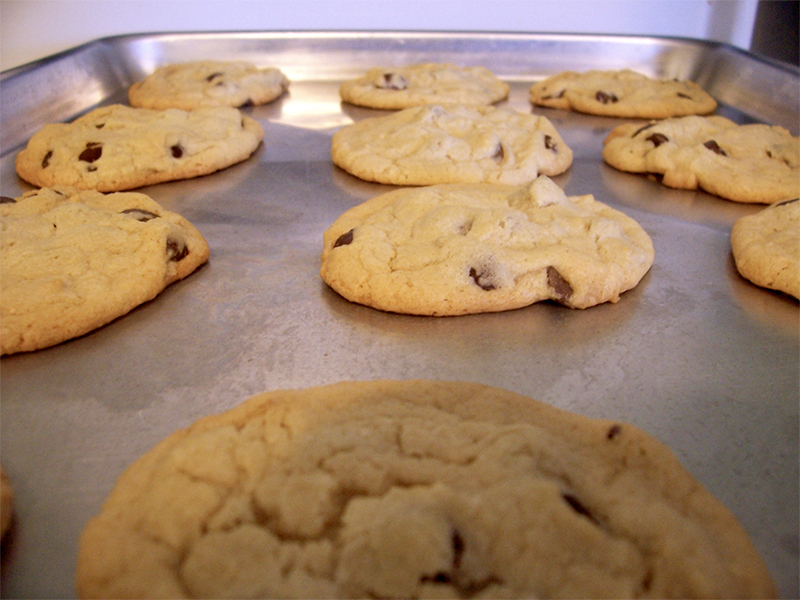 Article Name
American Made: Chocolate Chip Cookies
Description
Jose Mier Gastronomy celebrates America's favorite cookie: chocolate chip. The cookie is on the top 100 world's favorite foods list.
Author
Publisher Name
Publisher Logo