A Surprise Awaits Within
There's something about stuffed foods, from a pork roast with garlic cloves embedded to even the stuffed crust pizza that's popular among many. I think it's the surprise we get when we cut or bite into something and realize that there's more there than we first thought. Same with chicken. Breast meat, pounded flat or slit to accommodate fillings, will wrap around the interior goodies and when cut into slices it's a delight to the eye. It's surprisingly simple and yet so seemingly sophisticated. It's another way to light up your guests' eyes as they gaze at the plate before them.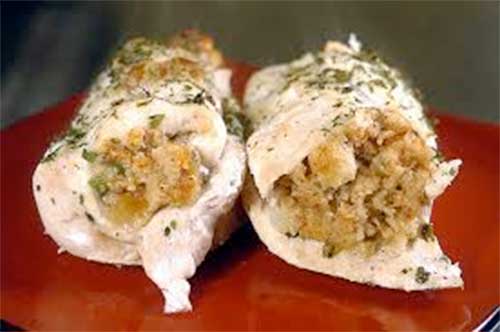 The chicken can be stuffed with just about anything and this stuffed chicken recipe gives four different options for the filling. One of those includes pepperoni, mozzarella choose and a tomato sauce. It's a combination of pizza and chicken in one! And what guest isn't going to love that! You could even emulate the tastes of a Chicago pizza.
I'm a huge fan of presentation and this type of dish lends itself so well to presentation on a plate. There's a little bit of playfulness as diners ponder how the fillings made their way into the center of the chicken. It plays not only on our sense of taste, sight and smell but makes us think a bit as well.
The versatility of this dish is that you can fill the chicken with virtually anything from vegetables to cheese and anything in between. If you can serve it as a side dish you can stuff it in chicken. It's quick, too, so prep time is minimal. Try it at your next dinner and see if your family's eyes don't light up.
Thai cuisine does a slightly different take on this by stuffing chicken wings with things like ground pork and/or veggies and deep frying. That's another method you can try and well worth it.
If you're in my Sun Valley, CA area you can try Chai Tung Thai restaurant at 8430 Sunland Blvd, Sun Valley, CA 91352. Tell them Chef Jose Mier sent you.
Summary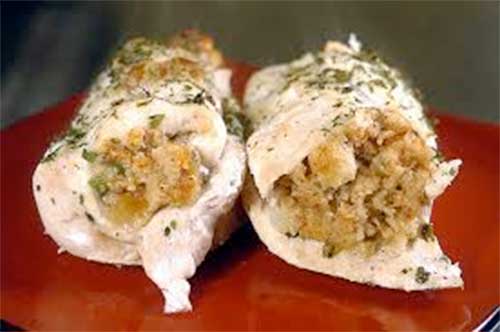 Article Name
Chef Jose Mier's Stuffed Chicken
Description
Chef Jose Mier talks about his favorite ways to serve stuffed chicken.
Author
Publisher Name
Publisher Logo