What Jose Mier Dreams Are Made Of
Am I off on a tangent here? Well, I did just write about the underappreciated condiment, right? And what are pickles except a magnificent condiment?
As I continue to peruse recipes from the Great Depression, one popped out because it has a special place in my heart. When I was in college a friend's mother would make and can her own bread and butter pickles—usually once a year. I fell in love with them the second I tasted them for the first time and I've loved them ever since. I don't know what that woman put into them (I think it was heavier on the cloves than most) but I have yet to eat pickles that come anywhere close to hers. I even tried making my own one time but they were not the same quality.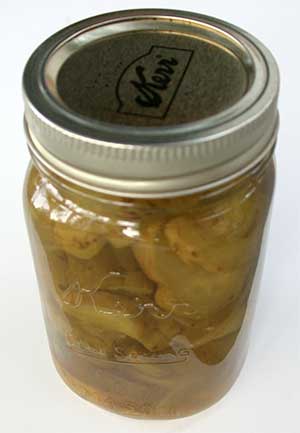 That's not to say they weren't good. They were. And even if they're not on par with Mrs. Johnson's variety, they're still my favorite. During the Depression a lot of Americans stretched their dollar by canning their own food and pickles are a prime example. I do love all types of pickles but bread and butter with their sweet and tangy taste have got to be my favorite. They are versatile and can be paired with just about any type of food although I think they go especially well with BBQ.
Sure you can pick up a jar at the supermarket but for a real trip into American history you've got to try making them yourself at least once. It allows you to see how we lived not so long ago, plus the art of canning is a great skill to acquire and you'll never know when it will come in handy.
If you'd like to try your hand at it, here's one recipe. There are skads online as well. Once you've put up your pickles you can look with pride at all the jars on your shelf knowing that these delectable morsels are your own creation.
If you're in the Sun Valley, CA or greater Los Angeles area canning supplies can be found just about anywhere. You can try Grocery Outlet at 8920 Glenoaks Blvd, Sun Valley, CA 91352. Tell them Jose Mier told you to make your own pickles!
Summary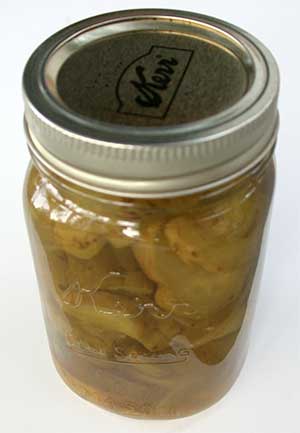 Article Name
The Canny Jose Mier: Bread and Butter Pickles
Description
Jose Mier discusses more Depression-era recipes including home-canned bread and butter pickles.
Author
Publisher Name
Publisher Logo