Jose Mier Gastronomy Celebrates This Icon
Try to find them here and you may be out of luck. My home of Sun Valley, CA is not known for Chicago style hot dogs and although you can find them if you know where to look. Yeah, we used to have a restaurant close by called Taste Chicago (which was owned by the wife of actor Joe Mantegna) but it's since changed hands and has a new name and menu.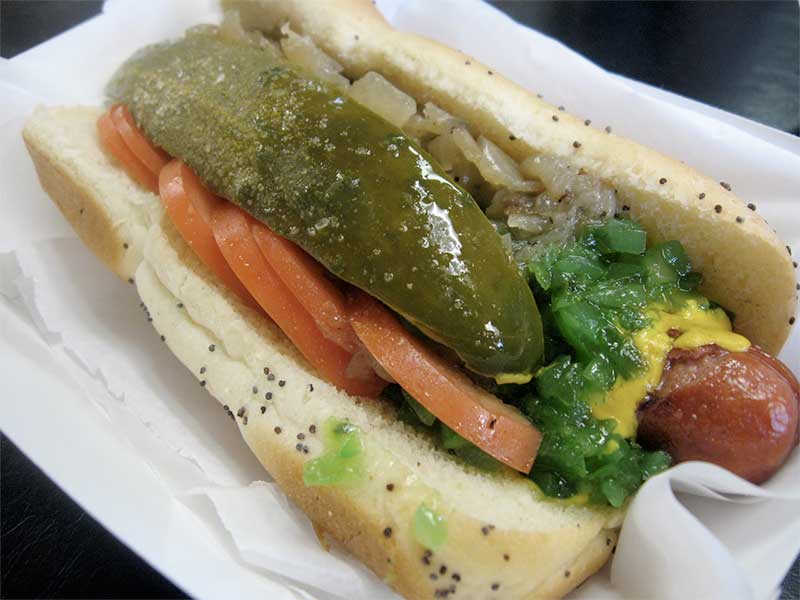 Despite this, there are places in Southern California that you're humble chef Jose Mier can go to find this iconic hot dog. I don't know what it is, but there's something about the Chicago style hot dog that draws me to it. It's funny how just a few additions to the basic hotdog Internet from a plane meal something fit for the crown heads of Europe. Well, maybe Queen Elizabeth doesn't often have Chicago dogs although you can see her munching on a Dodger dog in the movie The Naked Gun.
So what makes a Chicago dog a Chicago dog? You start with all beef hotdogs and boil them to perfection. You will, of course, need tomato slices, a pickle wedge, some relish, chopped onions, some sport peppers and a touch of celery salt. If you want to make it a real Chicago dog then you'll need poppy seed buns. If you don't have those you can easily make them.
The Chicago dog has such a great reputation and fame that you can find any number of recipes online. YouTube also has a wealth of instructional videos in case you need to follow along step-by-step. Hot dogs are so easy to cook and so fast that it's a great dish to serve when you're pressed for time. Taking a little extra effort to turn those dogs into Chicago hotdogs it's well worth the effort period If I'm too lazy to make my own (and it happens) I'm lucky to have my local hotdoggery here in Sun Valley called The Hound Dog at 8749 Glenoaks Blvd. Sun Valley, CA 92352.
Summary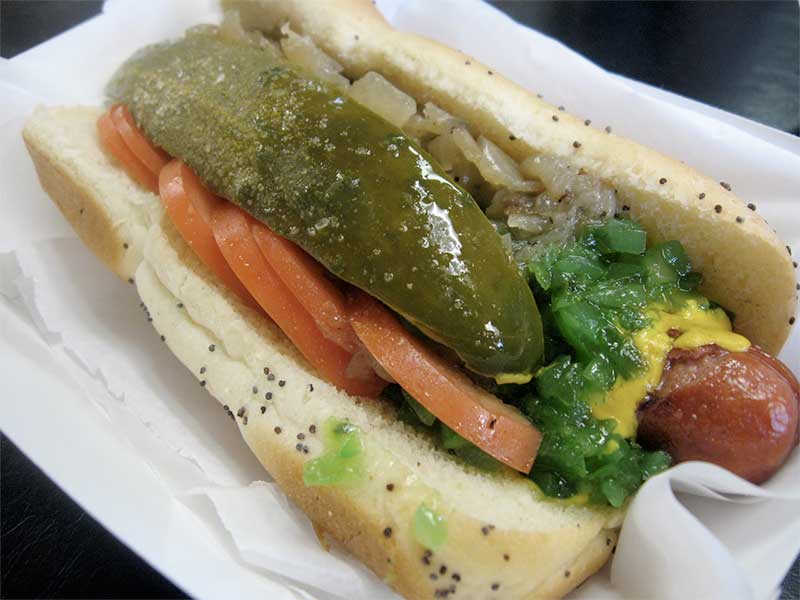 Article Name
Windy City (and Chef Jose Mier) Fave: Chicago Dogs
Description
Jose Mier Gastronomy profiles the icon of the hot dog world: the Chicago style dog. The dog draws raves from hot dog fans around the country.
Author
Publisher Name
Publisher Logo