Chef Jose Mier Touts Paula Deen's Recipe
There are some foods that are so iconic their favorites all around the world. That's the case with apple pie. This is traditional American desert made Taste Atlas' top 100 list of the world's favorite foods, coming in at number 98.
There's something so quintessentially American about apple pie that I'm proud to feature it on Jose Mier Gastronomy. Of course, being so popular there are hundreds, if not thousands, of recipes for this dish. And people get very upset if you suggest something other than their personal favorite recipe. For me, I go with what's worked time after time and also what tastes good. For me that is Paula Deen's recipe which I'll talk about in a bit.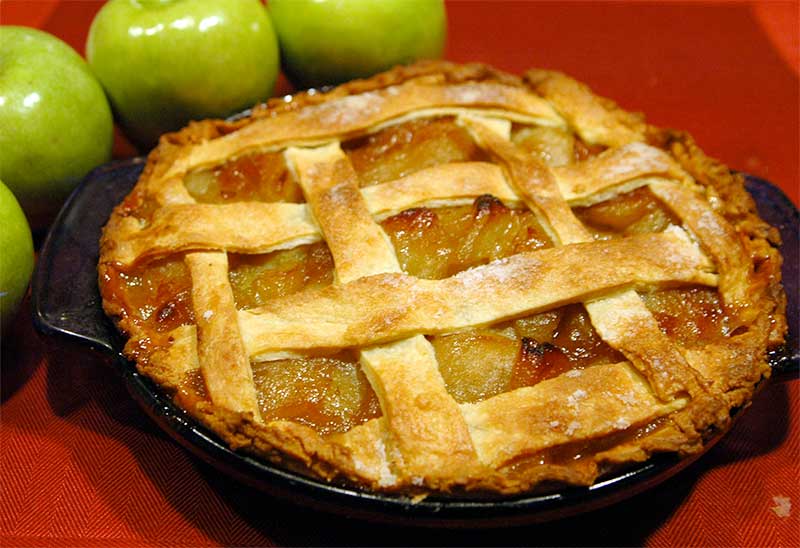 The reason for starting to bake apple pies was simple. My parents have an apple tree in their yard. We don't even know what kind of apples these are, but each year we get a lot of them and they need to be used. What better way to use apples than baking several apple pies using your own fresh apples from the yard? By the way some people swear by Granny Smith apples or other similarly tart varieties and the apples in my parents yard are not tart apples but they still work well. When I do run out of these I do fall back on Granny Smiths.
Now I don't always have time to whip up the perfect pie crust so I often depend on store-bought which I think works pretty well. And I've made some modifications to Deen's recipe which I'll discuss below. What I like about this recipe is that it's not overly sweet or syrupy like some apple pies can be, especially when using the canned apple pie filling. I want apples in my pie and not a bunch of gooey sauce. Dean calls for the following ingredients: brown sugar, flour, cinnamon and nutmeg, apples, lemon juice and zest as well as butter.
The modifications I've made hard to decrease the amount of brown sugar and increase the amount of flour used. Where she calls for three quarters of a cup of brown sugar and a quarter cup of flour, I equal them out and do half a cup of each. This next step happened out of necessity. We're she calls for lemon juice and zest I substitute limes. At the time that was all I had in the refrigerator but I found it actually in parts pleasing tanginess to this pie. You can find a link to her recipe on this website.
However, as I said, there are thousands of recipes to try online and it's easy to watch a YouTube video and follow along step by step. Apple pie, especially hot apple pie, makes a great dessert in the cool fall and winter months which are fast approaching. I've gotten this recipe down pat so it only takes me 20 to 30 minutes to get them ready for the oven. You can do the same. It's not hard and the rewards more than compensate for the time you spend putting things together. Let's all celebrate the inclusion of this American dessert on the top 100 foods of all time list.
If you're visiting my town of Sun Valley, CA, we've got a great local pie place: Republic of Pie at 11118 Magnolia Blvd., North Hollywood, CA 91601
Summary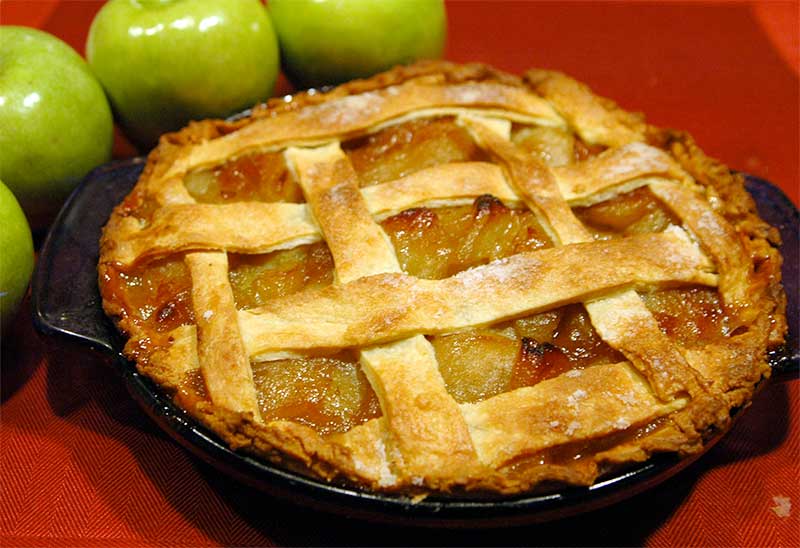 Article Name
All-Time Favorite Foods: Apple Pie
Description
Jose Mier Gastronomy celebrates the quintessential American dessert: apple pie. Jose Mier prefers Paula Deen's recipe (with modifications).
Author
Publisher Name
Publisher Logo