We all love chicken. At least I think we all do. I do anyway and so I'm adding another chicken recipe to the site for you. We live an hectic times and though I'm a big fan of fancy dinner party fare, we all love delicious food that can be prepared quickly. Enter mozzarella-stuffed chicken.
Am I on a stuffed foods kick? Maybe so but it doesn't matter. This main dish gets its flavor from the addition on marinara sauce and the better the sauce the more delicious the result.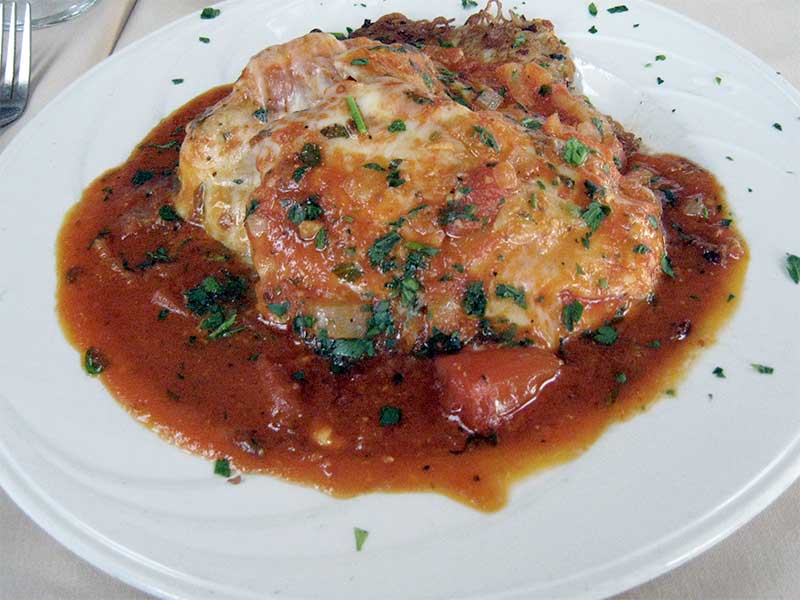 Unlike the stuffed chicken I profiled in my recent Chef Jose Mier article, we are not flattening the chicken meat to roll it around the stuffing. For this, we'll simply slice into the chicken breasts to crate a pocket for the mozzarella. The cheese-stuffed breasts are seasoned with pepper then coated in flour and panko crumbs before browning the chicken on a skillet. Marinara is added once the chicken is browned and will infuse the chicken with a rich Italian flavor. The skillet is then put in the oven and the chicken, sauce and cheese will continue to cook. You can see the recipe on the Delish.com website.
Like my earlier stuffed chicken recipe the dish works on several levels. The aroma of Italian herbs and sauce will fill the house but the bright red of the marinara sauce will delight the eyes when served. Finally, the little something extra of the mozzarella, tucked inside the chicken until it's cut into will bring smiles to everyone at the dinner table.
I wrote about making things easy as well as tasty and this dish will take only 20 minutes of prep time. I hardly count the time in the oven since the cooking will take care of itself giving you plenty of time for a glass of chianti as you wait and all you have to do is serve your hungry diners.
Others have similar recipes (as is usually the case) but I like the Delish recipe for its ease and taste.
Jose Mier's Italian Fave Close to Home
Of course even the best of us cooks needs a break and when I crave homestyle Italian in my hometown of Sun Valley, CA I always fall back on a local favorite: Casa Nuova at 8759 Glenoaks Blvd., Sun Valley, CA 91352.
Prepare it yourself or let someone else do it. If it's Italian you can't go wrong!
Summary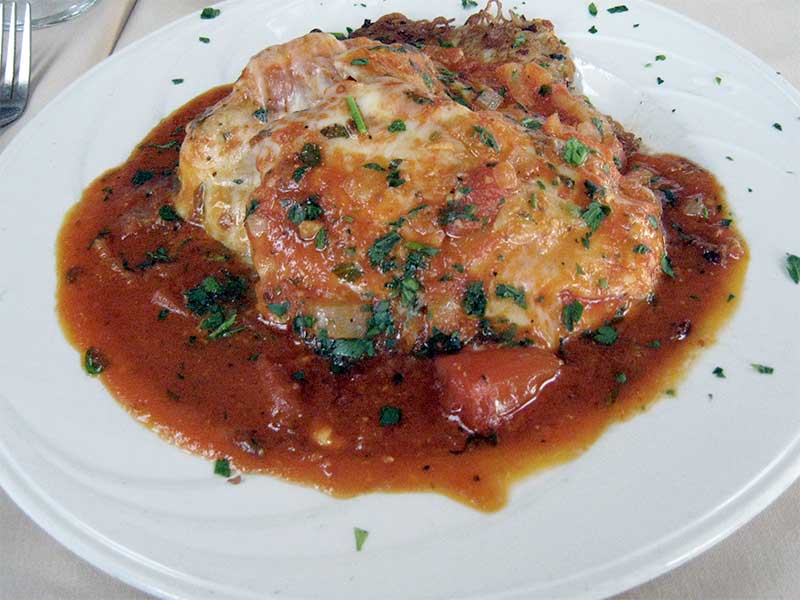 Article Name
Chef Jose Mier Touts An Easy Italian Dish
Description
Chef Jose Mier describes one of his favorite Italian dishes, mozzarella-stuffed chicken
Author
Publisher Name
Publisher Logo