World Famous Bavarian Treat
Jose Mier Gastronomy continues its listing of the most famous and loved foods in the world. Today's entry is that iconic German—and specifically Bavarian—treat we know as the pretzel. As we all know it so popular the pretzels are available in ballparks, amusement parks and even the local shopping mall, such has their fame spread.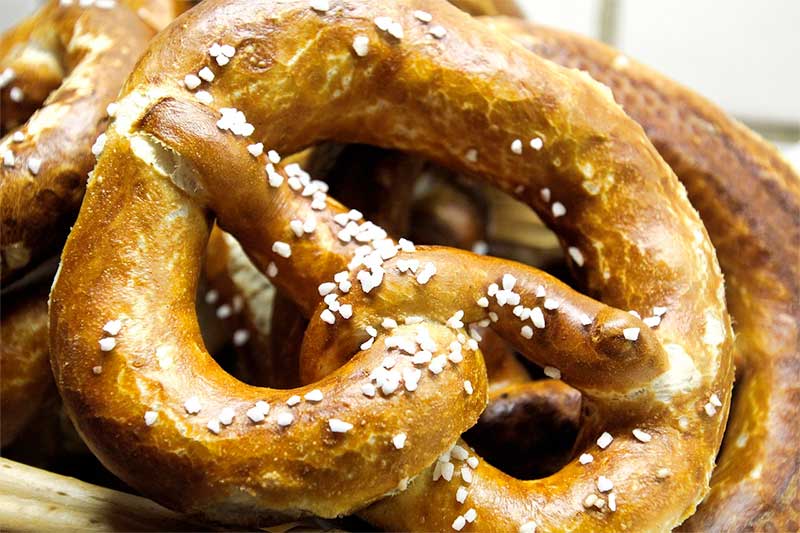 The history of the pretzel is not clear but many accounts attribute it to European monks who created this twisted dough formation to simulate someone in the act of prayer. There are other stories that account for the creation of the pretzel as well. Regardless, these chewy treats—made even tastier when topped with cheese spread or mustard—are a favorite around the world. The fact that they are so popular in Bavaria means that there is now a strong association of the pretzel with some great German beer.
As with all of these world famous foods it's not hard to find any number of recipes, including this one on Sally's Baking Addiction which takes only 30 minutes. Similarly, you can follow along with any of the hundreds of YouTube videos available to show you how pretzels are made. My brother has become a master of making pretzel bread.
Being dipped in lye gives them their distinct caramel coloring. Other recipes that don't rely on lye call for baking soda as an alternative.
We as Americans may be use to the small, dry, crunchy variety of pretzels, but real traditional pretzels are of the softer variety. A crisp outer skin but a soft, chewy interior, and of course the traditional pretzel is sprinkled with large grains of salt. The ingredient list is very simple too, including yeast, flour, sugar, oil and of course salt. These are not difficult to make an a few want to have some fun, making your own pretzels is a great idea. Why not give it a try?
If you're not inclined to do your own baking, there's usually a Wetzel's Pretzels nearby. For me  in Sun Valley, CA there's one at the Burbank Town Center Mall located at 201 E Magnolia Blvd, Burbank, CA 91502. In fact a pretzel right now sounds kind of good so if you'll excuse me I think I'm going to go buy one.
Summary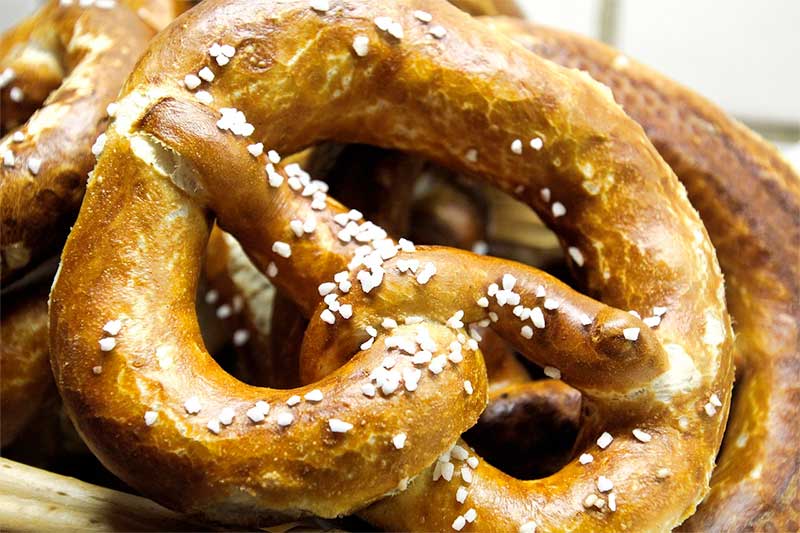 Article Name
Herr Jose Mier Mit Dem Pretzels
Description
Jose Mier Gastronomy celebrates that iconic Bavarian treat, the pretzel. These are easy to make, requiring only a few ingredients. Try them for yourself!
Author
Publisher Name
Publisher Logo