Perhaps I Exaggerate
Okay, you can probably tell from the title that zucchini is not my favorite vegetable. There's nothing really wrong with it, I just find it rather bland and I seem to see it in just about every dish I order these days. It's summer now and zucchini is in every garden in the nation (or just about) and it grows like weeds so it needs to be used.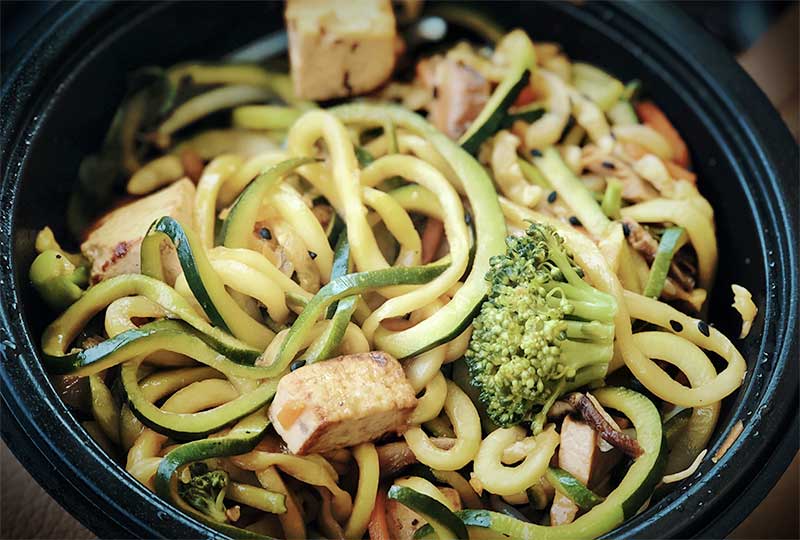 While I don't hate zucchini I don't particularly like it the way that it's most often served and that seems to be as fillers in dishes that call for some vegetable or other. The exception to this, for me at least, is the ingenious use of zucchini as noodles. Yes, you can actually substitute zucchini for pasta. If you've never tried it this way, I suggest you do.
Using a spiraling machine or other appliance that can cut the zucchini into spaghetti-like ribbons, you can use the vegetable as a noodle. This is especially good for people with gluten allergies who still want to enjoy Italian fare that calls for noodles. The texture is very similar and depending on the dish your favorite pasta sauce will turn this bland vegetable into a mouthwatering treat. Marinara or cream sauce, it makes no difference. Plus you get the added health benefits that come with zucchini. What are they, you may ask?
Zucchini is rich in many vitamins and minerals and cooked zucchini has a lot of Vitamin A. It also packs a lot of antioxidants and may help lower blood sugar levels. You can read more about all the benefits here.
So, using zucchini as a pasta substitute is a win-win situation. You can enjoy the taste and texture of pasta while benefiting from all the vitamins and minerals that contribute to better health. Oh, and don't forget the sauce!
Thinking of visiting Los Angeles and the Sun Valley, CA area? One of the places offering zucchini noodles (which they call "zoodles") is Presto Pasta. They have several locations but Simi Valley, CA or Granada Hills are closest to my home in Sun Valley.
Summary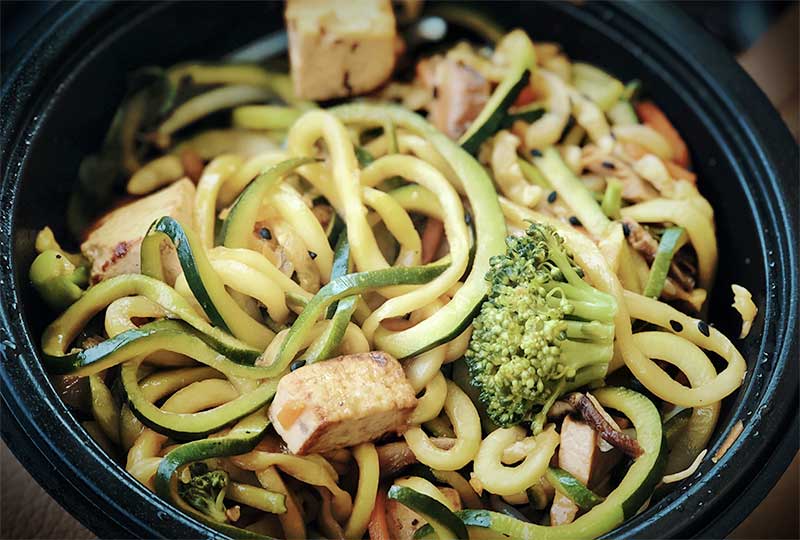 Article Name
The Only Acceptable Use For Zucchini
Description
Chef Jose Mier discusses the most unique and best tasting way to use that plentiful veggie: zucchini.
Author
Publisher Name
Publisher Logo