Imaginative Recipes for After the Holiday
Jose Mier here recuperating after Christmas. If you're like me you had a large Christmas dinner and more food than people could eat in one sitting. As you know I prepared roast beef for our Christmas dinner here in Sun Valley, California, but you may have other leftovers that you need to use. Luckily for you I do the heavy lifting and research and can give you some imaginative ideas for using Christmas leftovers.
I happened upon very interesting site which is olivemagazine.com. One of their articles has several different recipes and ideas to make use of leftovers. The one I want to highlight here is a ham and spinach lasagna. I know many people enjoy baked ham for their Christmas dinner–it's a traditional favorite—so millions of us probably have a lot of leftover ham to use up. What struck me about this recipe was that I've never seen anything like this before and honestly I would not have thought about using leftover ham in a lasagna. Still it looks and sounds delicious and if you take a look at the website you'll see what I mean.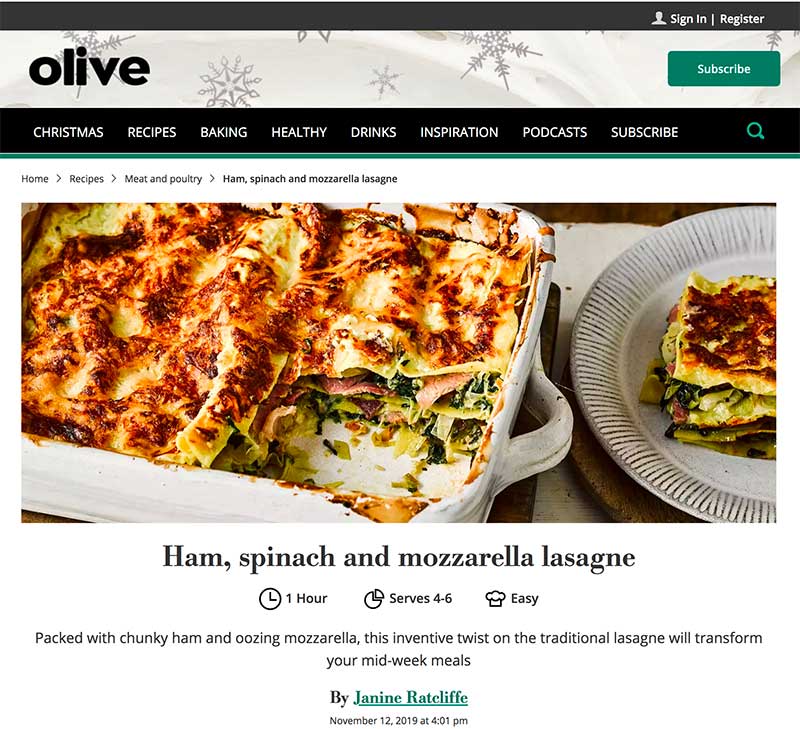 The recipe is very easy and takes only an hour from start to finish. Ingredients are limited and simple including ham, spinach, garlic and mozzarella cheese, to name a few. Just layer the ingredients, pop it in the oven and enjoy a new taste for your Christmas leftovers.
Speaking of lasagna, I'm a big fan. I'd like to make my own—and this ham lasagna is something I am going to try–but every now and then I like to let others do the cooking and in Sun Valley one of the best lasagnas is at Villa Terrazza Restaurant in nearby Shadow Hills, California. It's located at 9955 Sunland Blvd, Shadow Hills, CA 91040.
I won't be going there anytime soon because, like you, I have a ton of leftovers but I will enjoy using imaginative recipes to serve our excess holiday food two friends and family.
Summary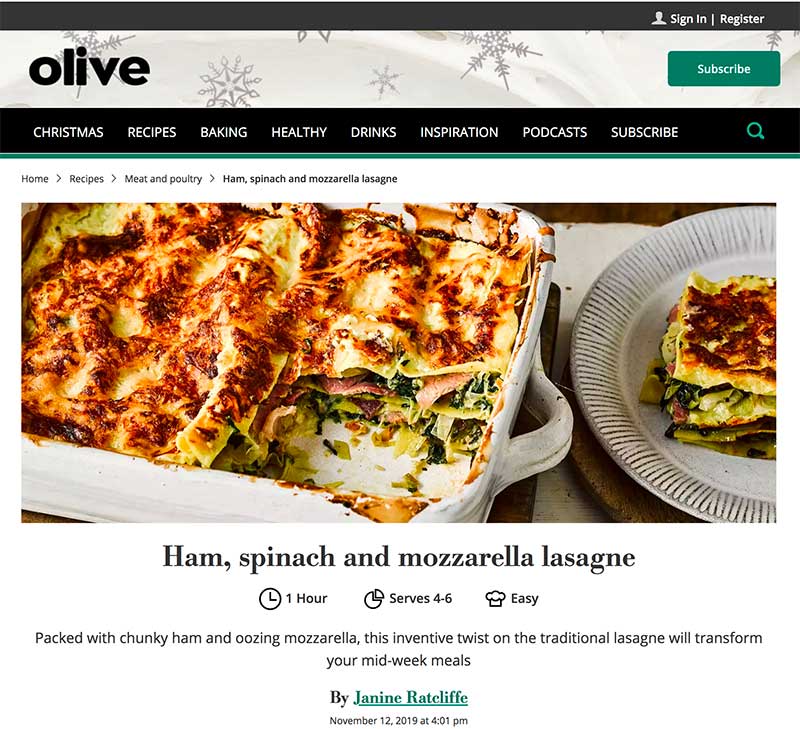 Article Name
Chef Jose Mier and Christmas Leftovers
Description
Jose Mier Gastronomy profiles a very interesting and delicious recipe from Olive Magazine for ham and spinach lasagna.
Author
Publisher Name
Publisher Logo