Jose Mier loves macaroni and cheese, especially on days when time is of the essence and things need to be made quickly. If you love macaroni and cheese, this is a perfect recipe for those busy weeknights win everyone in the family has something to do. I make this all the time in my Sun Valley California Home because it tastes great and there are only a few ingredients. It's also a great recipe because it introduces you to some of the Basic cooking techniques that you can use in other recipes. I'm talking specifically about making a roux, which is a combination of butter, flour and milk. I found this recipe on allrecipes.com and It's one that I really like and have added to my repertoire.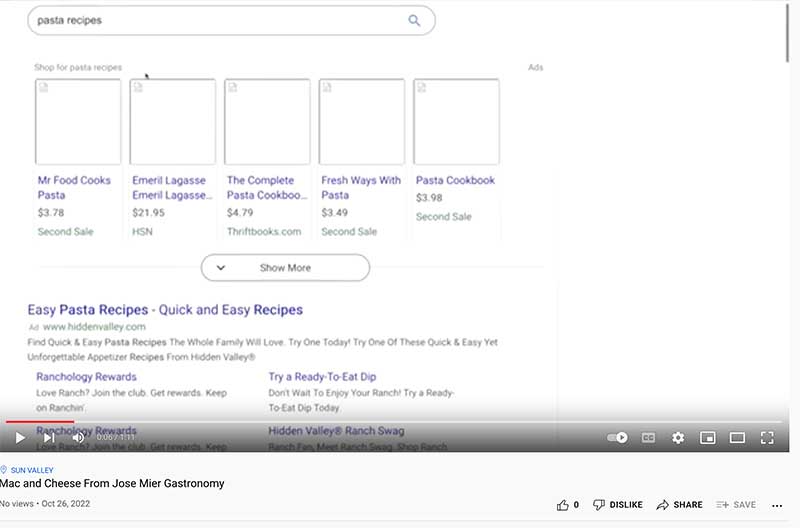 So, what are the ingredients? This recipe calls for only six which I'm listing here:
Ingredients
1 (8 oz.) box macaroni pasta (your choice)
¼ cup all-purpose flour
¼ cup butter
½ teaspoon salt
black pepper (ground) to taste
2 cups milk
2 cups shredded cheese (cheddar plus any others you wish)
The Steps:
The Process couldn't be easier. First, take your 8 ounces of pasta and boil them for 8 to 10 minutes until they are al dente. If you want more macaroni or thicker Version go ahead and double the amount of pasta used.
Pasta is cooking you can start working on your roux. The combination of butter— Which is a fat— And flower Will Serve to thicken the sauce. As the flower cooks the molecules expand and create that thickness.
Begin by melting the butter over medium heat and then add in the flower Pepper and salt and stir to combine. Then began pouring in the milk slowly, continuing to stir until the mixture it Is smooth and begins to bubble. The key here is not to burn the milk.
At this point we begin to add the cheese. Don't put it all in at once. Just as we did with the milk add it a little bit at a time until it's all incorporated. Then simply drain your pasta and add it to your cheese mixture stir to coat evenly and served two you're hungry family or guests.
As you can see it's very simple recipe one that pretty much everybody will love." If you've never made a roux before, as I said this is a great introduction to one of the Basic techniques of French cuisine and you can use it over and over again. Allrecipes.com Also has some tips from other leaders such as adding different flavored cheeses to change up the taste. Cheddar cheese always goes well as a base or You can try things like Colby Jack or Gouda or even the Mexican blend cheese. Give it a try and let me know how it goes.
Summary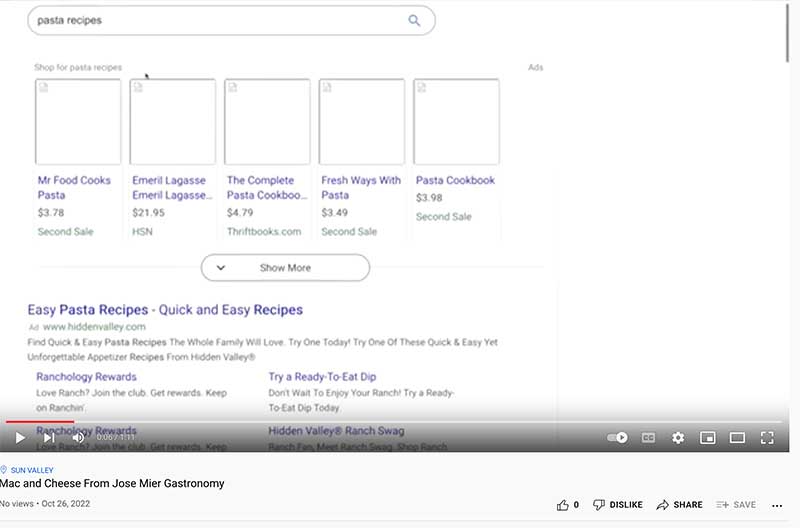 Article Name
Chef Jose Mier Applauds Allrecipes Recipe
Description
Chef Jose Mier discusses Allrecipes.com's Recipe for mac and cheese. It's simple, quick, but extraordinarily delicious.
Author
Publisher Name
Publisher Logo