From Sun Valley, CA to Delish.com
Chef Jose Mier solves the "what's for dinner" question with a unique recipe. I do a lot of experimentation in my sun valley California kitchen, but A lot of the time I just look around the Internet for inspiration. I did this recently in search of easy recipes that can be prepared quickly for a weeknight meal but are also delicious. What I found surprising even to me.
Whenever anyone does the search on Google for recipes day are going to be faced with waiting through the tens of thousands of results. For inpatient cooks like myself– And just about everybody else–that means you're going to select the result is probably on page 1 or if you're really picky, maybe page 2. For me, what caught my eye was the article on 65 chicken recipes that are easy to make. The article was on Delish.com so I checked it out. I wasn't disappointed. Yes, there are 65 easy and delicious recipes that you can go through if you have the time. And if you want to make them all they'll give you a little over two months of dinner recipes to sample.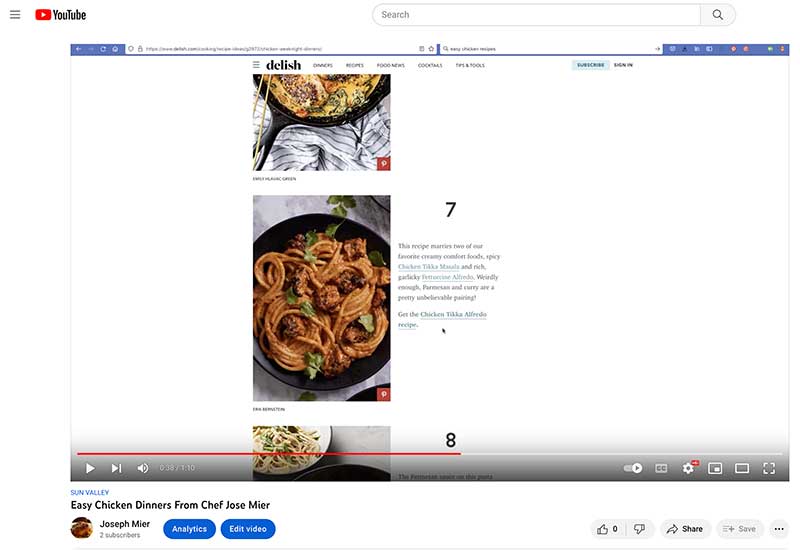 However, what got my I've was the recipe that was a combination of chicken tikka masala and fettuccine Alfredo. I'll be honest even the Photo of the recipe that appeared on the website look nothing like any fettuccine Alfredo I've ever experienced. Also, I had to reread the recipe to make sure what it said was actually the truth. It was. This recipe is a combination of the Indian dish chicken tikka masala and Italian dish fettuccine Alfredo. The writers at Delish.com also comment on this and on how the Curry flavor of the chicken tikka really works well with the Alfredo sauce.
I'm embedding my online search video that I created so that you can see the fruits of my labor how are you stumbled upon this particular recipe. However you can go directly to this article in Which I link to here. The whole point of my search was defined something unique that I've never tried before but that is also easy to make. Yes I do occasionally make dishes that require a lot of preparation. But Most days I'm interested in creating something that my family will enjoy and that isn't going to take me a lot of time. That's why this whole Delish.com article intrigued me so much.
Also I'm not too proud to say this is not my recipe, but I will certainly be making it here in my Sun Valley California kitchen as soon as possible. I don't feel the need to constantly create my own dishes when I can explore the thousands of delicious recipes that are available on the Internet. Unique dish that I can add to my repertoire. If, like me, you were looking for something that is unique, delicious, and something that you can prepare very quickly then I suggest you join me in making this dish for your family. I'll be doing it for mine.
Summary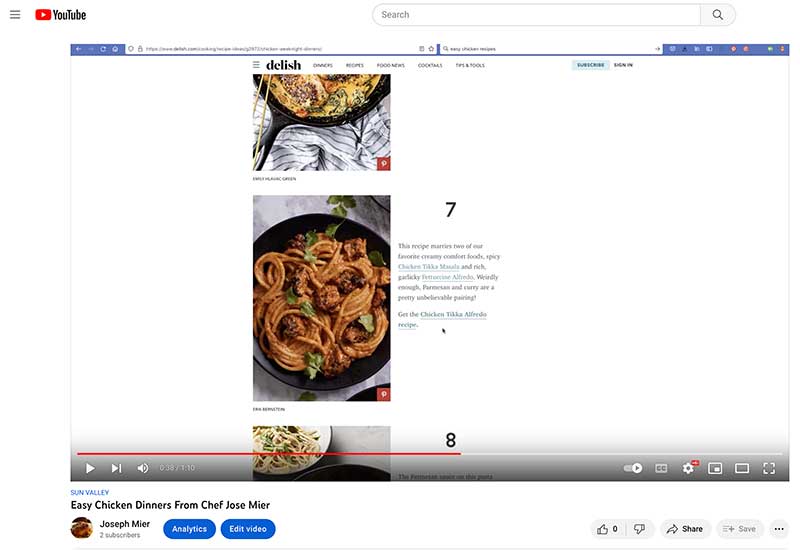 Article Name
Jose Mier Solves the Dinner Dilemma
Description
Jose Mier Solves the Dinner Dilemma when everyone ask "what's for dinner?" A search on Delish.com for easy chicken recipes is the answer.
Author
Publisher Name
Publisher Logo