Chef Jose Mier Shares His Favorite Recipe
Chef Jose Mier here with one of the basics of Italian cooking: marinara sauce. Just about everything having to do with Italian cooking boils down to — literally–marina sauce. Use it on pasta, meatball sandwiches, lasagna and the list goes on. But not all marinara sauces are the same. And yes I know it's easy to just open a jar and make some quick Pasta to feed the kids, but you'll get a lot more requests for seconds (I guarantee it) if you take a little time and make your own sauce.
As with anything that comes down to the freshness and quality of ingredients. I always say if you can afford it get the best ingredients available. For my special marinara sauce the key ingredients for fresh garlic and whole tomatoes. I use the San Marzano brand. If you have another brand of tomatoes that you like to use go right ahead. The other thing pushes this recipe over-the-top is fresh basil.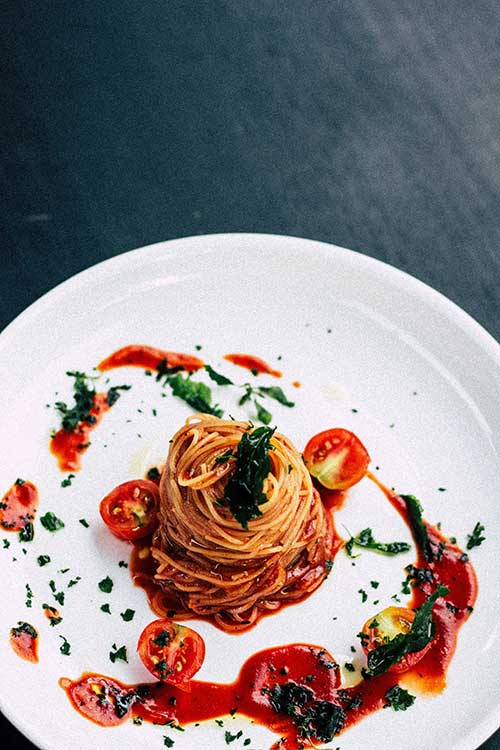 So without further ado, these are the ingredients you'll need:
2 Tbs olive oil
2 Tbs butter
1/3 cup finely-chopped white onion
4 cloves of fresh garlic, minced
1/4 tsp crushed red pepper flakes
1 tsp dried oregano
A (28-ounce) can San Marzano whole tomatoes (in juices)
3/4 tsp sea salt or kosher salt
1/2 tsp freshly-cracked black pepper
3 large sprigs of fresh basil
First sauté the onion and garlic: Heat the olive oil and butter in a large sauce pan over medium-high heat. Add the onion first and sauté for five minutes and keep stirring. Then Add the garlic as well as the crushed red pepper flakes. Sauté these for another 1-2 minutes. Be careful not to burn the garlic since this causes it to become bitter. Slow and steady is the key here.
Add the remaining ingredients like the can of tomatoes, oregano, salt and pepper, and combine with the sautéed onions and garlic. Using a wooden spoon, break up the tomatoes into smaller pieces continuously as the sauce heats up. Next, stir in the sprigs of fresh basil.
Simmering is another key step and it's what gives the sauce its great flavor. It needs time for everything to meld together. Once you heat the sauce to a simmer you can reduce the heat a bit to medium-low. Cover the sauce pan and keep simmering for about twenty to thirty minutes.
After that you can Remove and the basil sprigs. Season the sauce with salt and pepper, to taste. You can make this a smooth sauce by blending it or leave it rather chunky. Either way, it's delicious. Your family will love it and they'll love you for making it!
Summary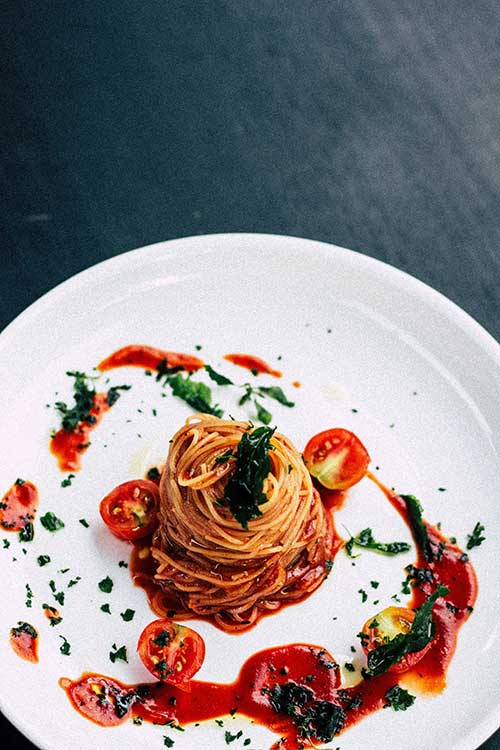 Article Name
Marinara Sauce to Die For
Description
Marinara sauce is the basis for a lot of Italian cooking and Jose Mier shares one of his all time favorite recipes for this delicious sauce.
Author
Publisher Name
Publisher Logo