Special Favorite Recipe: Chinese Spiced Cabbage
Chef Jose Mier here with yet another Chinese recipe. Okay, sue me. I've got Chinese cuisine on the brain as you can tell from my Chef Jose Mier recent articles, but I think you'll forgive me once you taste this recipe. My love for this recipe began years ago at a local Chinese restaurant.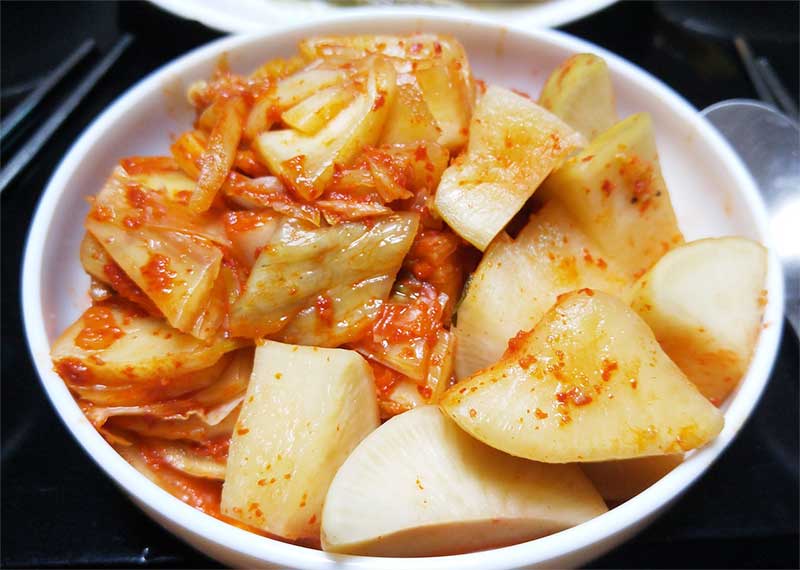 As you know I live in Sun Valley, California and one of our neighboring cities is Glendale. You may not have them where you are, but in our area we have a chain of Chinese restaurants called Panda Inn. Yes they're the ones who own Panda Express, the fast food branch of the chain. Panda Inn is a regular sitdown Chinese restaurant. There's one in Glendale. The menu has changed over the years, but as I said many years ago I dined at this restaurant and at the time they had an appetizer called Chinese spiced cabbage. I ordered it and fell in love with it.
There is something about the taste and texture of this dish that is extraordinary. You start with cabbage–any kind will do but Napa is a great choice. You wilt the cabbage by coating it with salt and letting the liquid dissipate. The cabbage is then stir-fried slightly in a mix of Chinese seasonings including Szechuan peppercorns, rice wine vinegar, sugar, ginger and red chilies. The end result is fantastic.
The cabbage remains crunchy and is a mix of sweet sour and spicy. It dances on your tongue. It had been years since I had this and recently I got a hankering to have it again. Thanks to the Internet many recipes are just a click away. And I found one. There are others online too such as this one on the Two Sleevers website. The only quasi-exotic ingredient that you may have to hunt for is the Szechuan peppercorns, but I was able to find them fairly easily at my local grocery store.
Thanks to one of my favorite websites, YouTube, it's also easy to find Visual instructions on how to make this. I suggest making it and letting the cabbage cool for some time if not overnight. That will give a chance for the spices and seasonings to deepen giving more flavor to the dish. Plus, like revenge, it's a dish that's best served cold. (That was humor for those that don't get it)
I love this dish and I urge you to give it a try as soon as possible. It goes well with all types of Asian cuisine and it makes a great appetizer or side dish. Try it and see if you don't love it as is much is Jose Mier.
Summary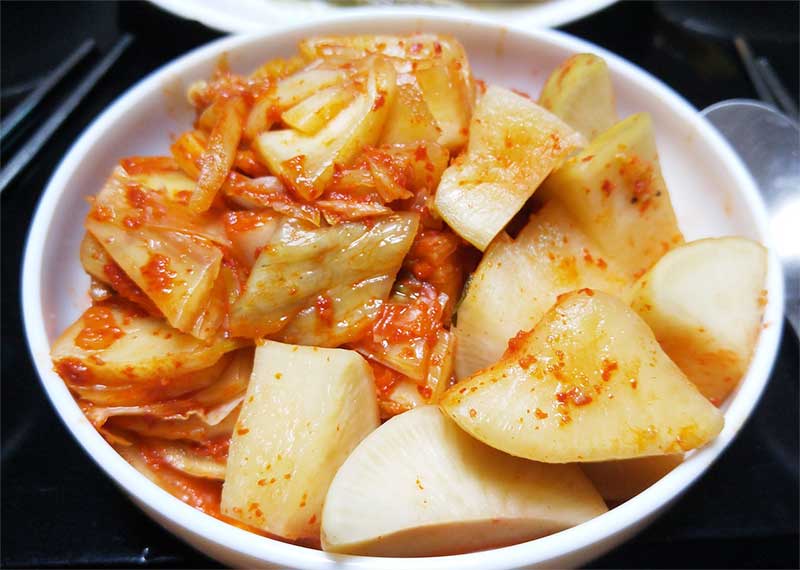 Article Name
Chef Jose Mier Continues the Chinese Theme
Description
Chef Jose Mier shares his love for a personal favorite dish: Chinese spiced cabbage. The dish is a combination of crunchy, sweet, tangy and spicy thanks to the variety of ingredients including ginger, Sxechuan peppercorns and dried chilis.
Author
Publisher Name
Publisher Logo