The Epitome of Texas BBQ
If, for some strange reason, you've had your head buried in the sand for the last several years you may be one of the two people on earth that never tried burnt ends. If so, you're in for a barbecue treat the likes of which you have never tasted before.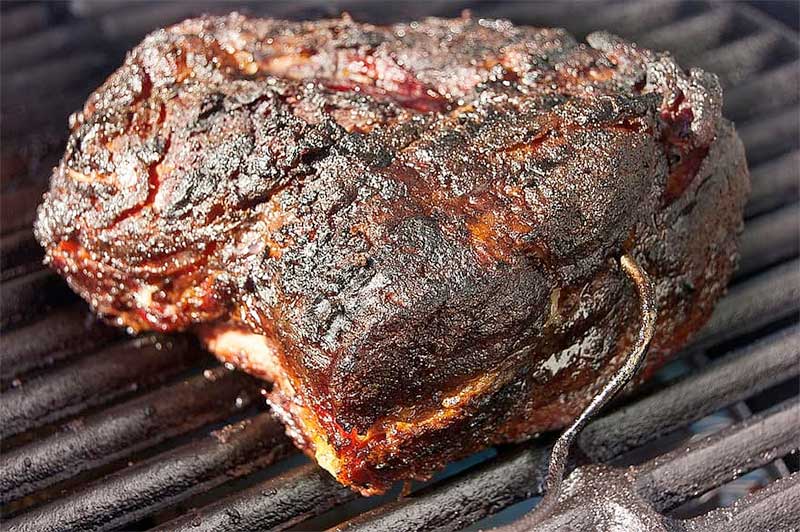 It was years ago when I had my first burnt ends. I had always been a fan of barbecue (as you can see on this earlier Chef Jose Mier post), but the types of dishes I was exposed to or that were on the menu were more traditional, more popular items such as barbecued ribs, brisket or chicken. Then I happened upon a restaurant that had burnt ends on the menu. In fact it was part of a barbecue sampler so I got all those other items plus these burnt ends. The moment I put one in my mouth it was as if the heavens opened and I discovered nirvana, Shangri-La, or whatever sublime location you can think of that fits.
Burnt ends are portions of brisket cut from, well, the end of the meat, called the point. After the meat is been smoked these pieces of brisket are cooked again in their coating of spices and sugars to caramelize and turns these morsels into spectacular delicacies. Because this is such a popular barbecue item there are hundreds of recipes available online and for those that want to follow along visually a similar amount of videos available on YouTube and elsewhere will show you exactly how it's done. Be warned however, when you're talking about real barbecue it's a labor intensive business.
Experienced pitmasters will tell you that it's about low heat and long hours. Great barbecue is going to be smoked or at least grilled at heats no greater than 250 degrees and for several hours. One burnt ends recipe I like it's from Jess Pryles on her website. The ingredients she uses for her burnt ends include apple cider vinegar, special rub, cola, barbecue sauce, brown sugar and honey among other things. It's the honey and the sugar they're going to caramelize when the burnt ends are cooked a second time and that is the secret to making these delicious nuggets. The low heat and long hours also works to make the meat tender so when you bite into these morsels they're going to be sweet juicy and not a bit of toughness in any of them.
Growing up in Sun Valley California I didn't always have access to authentic barbecue but we do now. If you're in my neck of the woods it's worth the trip to The Swinging Door BBQ located at 11018 Vanowen St #6313, North Hollywood, CA 91605. That's where I need to get my fix of burnt ends, and that fixed this pretty often, let me tell you.
Summary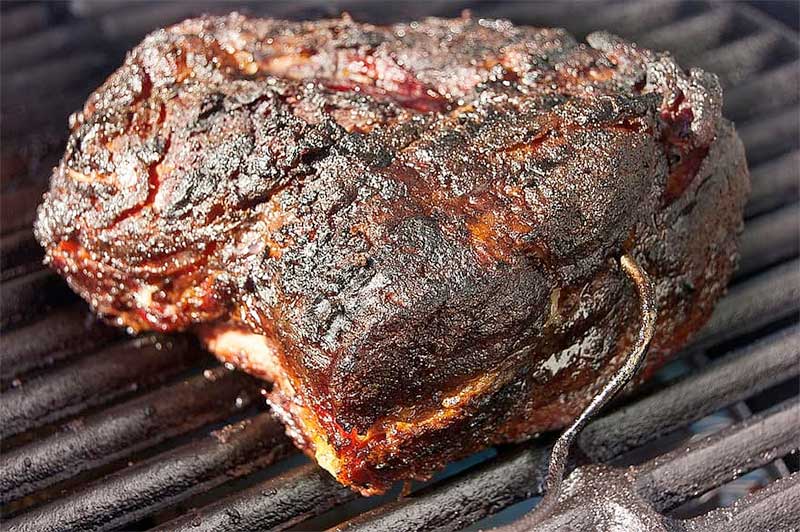 Article Name
Jose Mier Extols Burnt Ends
Description
Chef Jose Mier waxes poetic about one of his favorite BBQ dishes: burnt ends. Made from cuts of brisket and double cooked to carmelize the sugars, this dish is sublime!
Author
Publisher Name
Publisher Logo