With a name like Jose Mier, saying something like "Opa!" is kind of comical and I won't be breaking any dishes any time soon, but I wanted to share a little bit about another favorite cusines: Greek Food.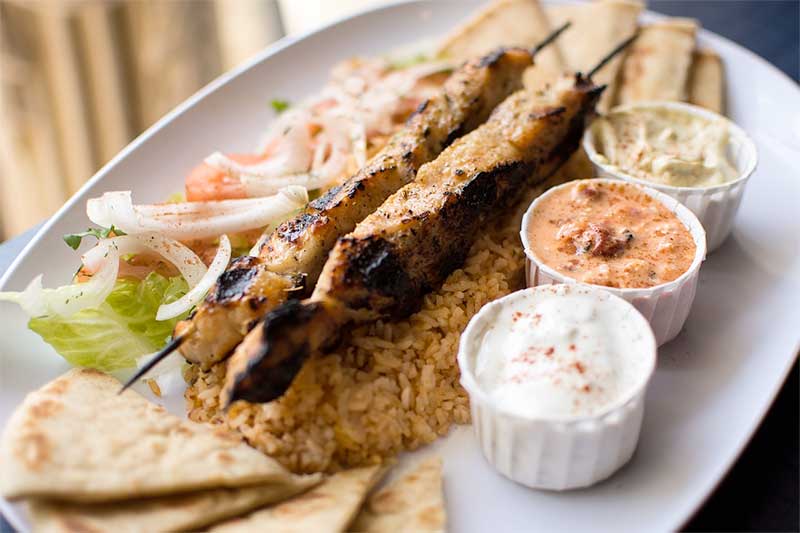 People enjoy Greek food because it symbolizes local culture in the country. The Greek food recipes are handed down throughout the generations to enjoy. Culinary technique goes in to making each dish. Try gyros, which are a spiced meat wrapped in a fluffy pita dough. Tzatziki sauce is yogurt with diced garlic and cucumber bits included. That sauce is spread liberally on the gyro and many other dishes. Vegetables such as olives and cucumber factor in to the local diet. Garlic is also used liberally when they dish is prepared. That gives each dish a Mediterranean flavor that is hard to beat.
Cheese is also an important ingredient for many new recipes. Many people are familiar with feta cheese, which is made from fermented goat's milk. But other types of cheeses are included for these Greek food dishes. Spanakopita is a fried delicacy that combines cheese and spinach on the interior. Tiropita is a similar concept, with just cheese making up the interior ingredient. Flaming cheese is a crowd favorite, since it makes the dish sizzle nicely for people to try. Greek cuisine has been working on many new cheeses. That makes the cuisine a top choice for food lovers all across the world.
Ouzo is a Greek wine that is popular to drink. It has a high alcohol content amount, so drinkers should be prepared for that option. They can take shots of ouzo with their meal to savor the Greek food experience. Some desserts are actually soaked in Ouzo before they are served. Desserts might include Baklava, which is a sweet wrapped in a crispy phyllo dough. The sweet syrup and pecans make it a delectable treat for many people. Other desserts include powdered cookies and Galaktoboureko. Galaktoboureko is a custard filled sih that also features phyllo dough.
For great Greek cuisine in Sun valley, check out Olympus Greek Tavern at 6304 Laurel Canyon Blvd, North Hollywood, CA 91606,