From Jose Mier's Ancestral Homeland
With a name like Jose Mier you'd imagine I'd be an expert on Spanish cooking. Well, you're partially right. It's been a few centuries since the Mier family made their way from Spain to the New World and for me personally I've had to relearn things that were probably familiar family recipes ages ago.
One of those is Paella. For those who don't know, Paella is a single-skillet dish consisting of rice, seafood and sausage. As with any food there are dozens (if not hundreds) of variations on the dish, but in its most basic form, that's it. It's rustic and filling, but it's also impressive. Some paella pans are so huge they could feed an entire football team, but for our purposes an average size pan will fit the bill just fine. Paella may in fact be a kind of national dish in Spain and the Valencia region takes this dish extremely seriously.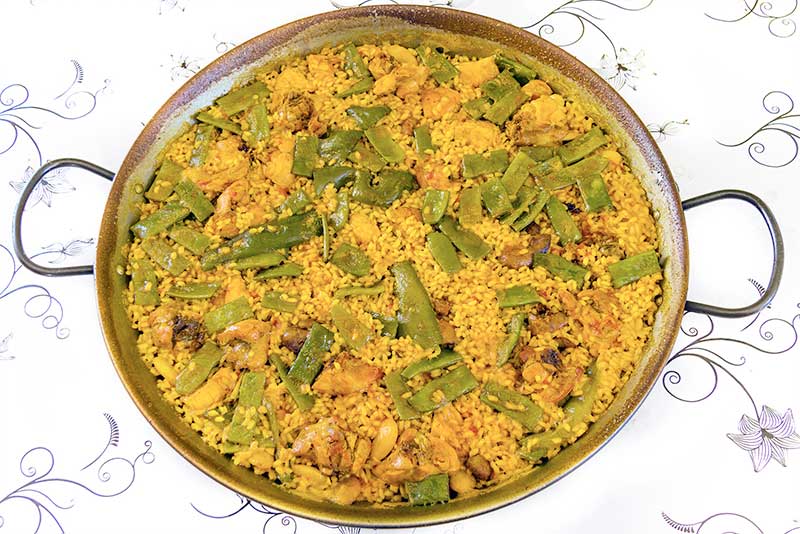 Paella is one of those dishes that has a dual nature. As I said it's really a rustic dish, but the quanity of ingredients and the bright orange color of the dish are so impressive that many people think its something you really only indulge in when dining out. Not so! In fact this dish need not be so labor intensive that you're too tired to eat it when you're finished cooking.
Chef Jose Mier Makes it Easy
Recipes and variations abound but you can find a 30-minjute recipe on thedailymeal.com. Slightly longer prep times may await for other recipes, like this one. Youtube is also a fantastic resource for all things culinary and since the dish is so famous, many notable chefs like Omar Allibhoy have their own go at it. The more famous the chef, the more intricate the recipe—at least that's often the case, but as I said, it needn't take you forever to create this spectacular dish that will have your dinner guests gushing and wanting to dig in. For Allibhoy's take on paella he uses rabbit and chicken.
The key ingredient is saffron which adds the golden color and distinctive flavor to the dish. Saffron is an expensive spice—more precious than silver—and so it adds to the cachet of this dish. It's rustic yet extravagant at the same time. You'll see that saffron comes in only a few threads at a time when you purchase it, but you only need a touch to impart its signature flavor.
Looking for a dish that will impress your guests? Paella is it! Plus you can add a touch of drama to the preparation by cooking it on your BBQ grill. It's just one more thing that will add a wow factor for your hungry guests. So, as they say in Spain, provecho!
Looking for paella in Los Angeles? Why not try some place with paella in their name! TheSocialPaella is in DTLA. Website: http://thesocialpaella.com/newsite/
Tell them Jose Mier sent you!