Fried chicken with a Korean kick If you've read my recent chef José Mier posts you know that I love fried chicken. I love the crispiness and crunchiness and seasonings of good old American fried chicken. However if you wanted change of pace why not try this Korean fried chicken recipe period The Korean version of fried chicken is great Area you get all that crispiness and crunchiness but with an extra wallop of flavored.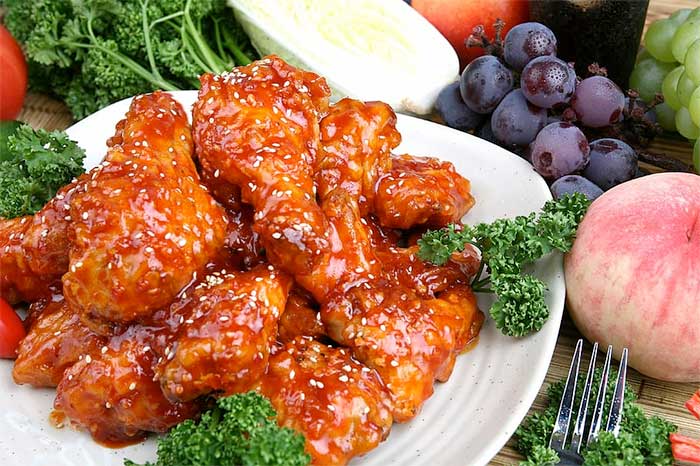 The secret here baking powder. Just like cornstarch added an extra crunchiness to our American fried chicken recipe the baking powder in this recipe reacts with the chicken skin kind of blistering yet and making it exceptionally crispy.
Other Korean ingredients and flavors turn this into a taste sensation. Ginger, red chilies, round sugar, and honey combine to make this and almost candy like delight. In fact, the nickname for this dish is candy chicken it's sweet tangy spicy and crunchy.You'll also need some gochujang, which is a spicy Korean pepper paste.
The best recipe I've found so far is on Delish.com. just looking at the ingredients is enough to make my mouth water. Another secret is not an ingredient but rather the fact that you're going to fry the chicken twice. This is a traditional technique in Asian cooking to give foods an extra crispness.
Again, I love it when I make something myself but there are times when I like to have it prepared for me. If you're lucky enough to maybe they serve Korean fried chicken. Here in my Sun Valley California area I like to go to AYCE gogi which is located at 7128 Van Nuys Blvd., Van Nuys, CA 91405.
I urge you to try this tasty dish as soon as you can. If you love spicy and crunchy, this one fits the bill!
Summary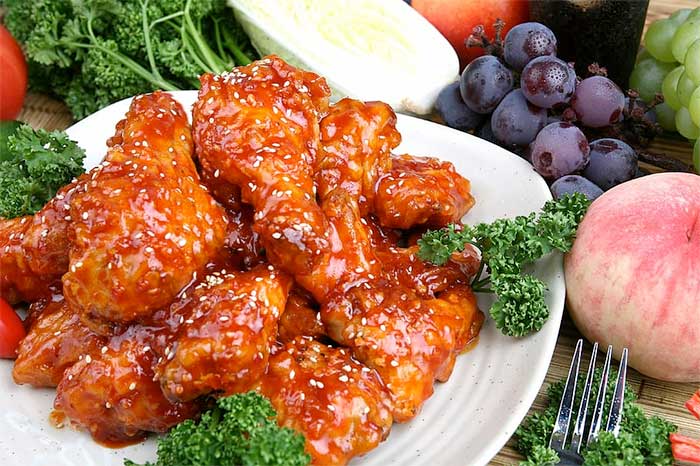 Article Name
Jose Mier's Second Favorite Fried Chicken
Description
Chef Jose Mier shares the secret of great (and spicy) Korean fried chicken.
Author
Publisher Name
Publisher Logo