Chef Jose Mier Loves These Chinese Delicacies
This is another world favorite dish and one that I've loved for decades. Maybe most American kids grow up loving hot dogs or hamburgers but for me one of the favorite memories of childhood spring rolls, or as we made them, eggrolls. Thanks to my mom taking a Chinese cooking course when I was two or three years old I was introduced to a lot of Chinese dishes had a very young age and spring rolls were one of those.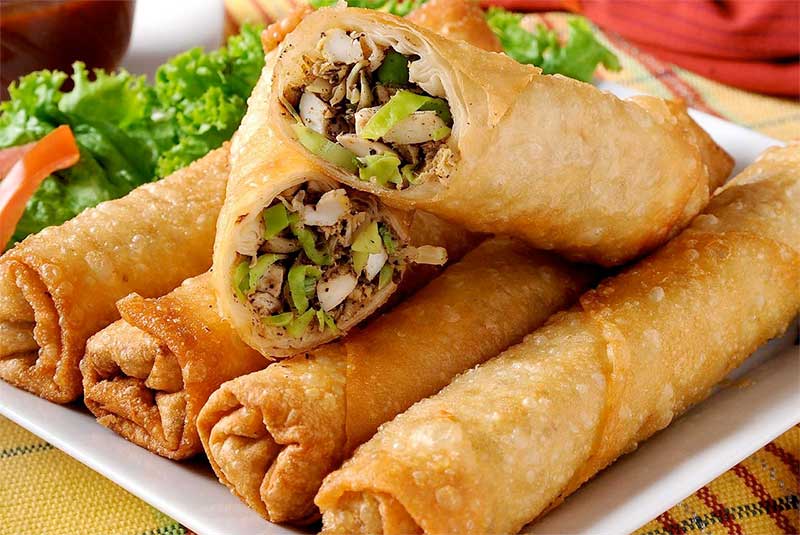 If you're a reader of my gastronomy blog you know that I truly love Chinese food and I've said it several times before. That's true, and this is just one more dish that I love. There's something about spring rolls for me that's like a comfort food. Plus, anything that's fried always tastes good and here we are talking about the fried version of spring rolls and not the raw or fresh version such as Vietnamese spring rolls.
The eggrolls that my mom used to make included seasoned ground pork and I remember I couldn't wait to start eating the pork before she even put it into their spring roll wrapper. However most spring rolls today–not eggrolls—don't contain any meat, but instead are stuffed with fresh vegetables and placed inside egg roll wrappers. There's an art to folding and rolling these wrappers and that was always one of the things I loved to do as a child with my mom.
There are tons of recipes out there online but one of the best food websites that I found, and a personal favorite, is Dinner Then Dessert. Chef Sabrina has recipes for virtually any cuisine you could imagine including this spring roll recipe. If you check out her site you'll see that there are also a lot of copycat recipes for dishes from your favorite restaurants, including a lot of Chinese restaurants. I encourage you to check it out.
The attraction of spring rolls I think comes from— and I say this a lot—the contrast of the dish. There's a crunchy, crisp outside and then tender vegetables inside. Visually it's also a contrast because the outside is just a plain brown wrapper and as soon as you bite into it you get to see the colors of the still-fresh vegetables inside. It's often served with a sweet and sour dipping sauce, which I love. But I also like to use the hot Chinese mustard. Unfortunately that's something you don't see too often these days. But if you can get your hands on some or better yet make it yourself please do so.
I love making these but I also enjoy going out for them at one of my local Sun Valley, CA eateries. One I like to frequent is Mandarin Terrace at 8815 Sunland Blvd, Sun Valley, CA 91352.
Summary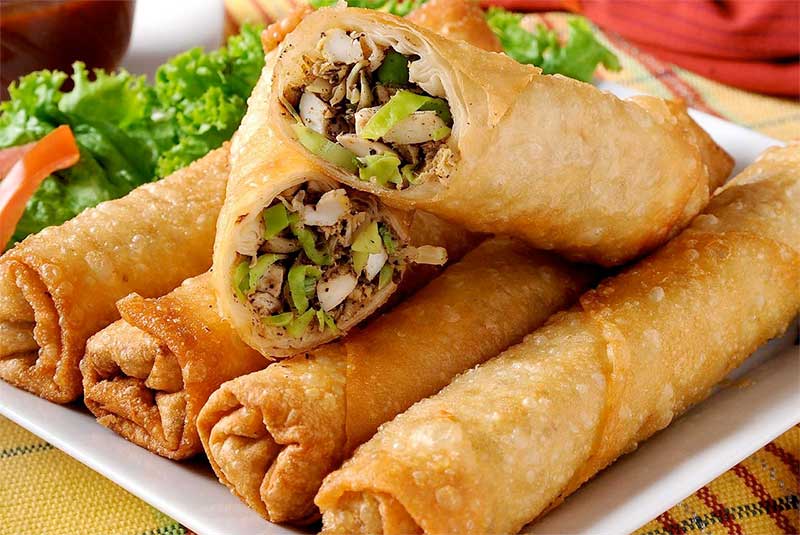 Article Name
Another Global Favorite: Spring Rolls
Description
Chef Jose Mier shares memories of cooking spring rolls with his mother as a child. These morsels are one of the world's top favorite foods and no wonder. They're delicious.
Author
Publisher Name
Publisher Logo