Very Popular Asian Dish
Readers of Jose Mier Gastronomy know that I've been working my way through many of the dishes listed as the top hundred favorite foods in the world on the tasteatlas.com website. Well, one of those is satay. This in its most basic form is skewered meat of any kind served with a sauce. I'm sure most of us are familiar with chicken or beef satay served at our local Thai restaurant. But there's no reason to go out to eat when you can make this so easily at home.
As I mentioned this is a staple at Thai restaurants but there are versions from just about every Asian country. It's thought that satay started in Java and over the years has spread to other countries I don't know if that's true or not but I just enjoy eating it.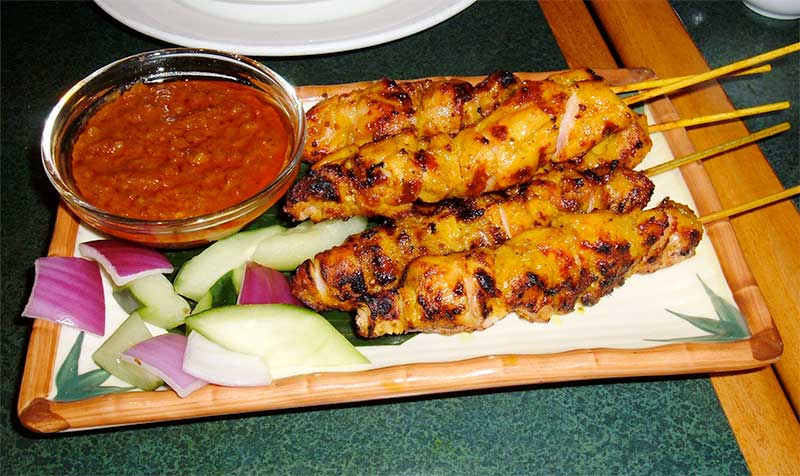 Because it is such a popular food around the world there are thousands of recipes that tell you how to make it or that say this is the best recipe. What is common to just about all of these recipes is that the meat needs to be marinated. That's the key. You can choose from whatever recipe you'd like to try but I found one that looks really good and it's the Malaysian version of satay (rasamalaysia.com). Website owner and chef, Bee, claims that her Malaysian version beats any Thai satay hands down and it's due to the marinade. Chicken is marinated in a paste made up of things like lemongrass, garlic, turmeric, coriander powder, chili powder, salt and sugar. The spices and the amount of time you spend marinating make the meat taste all that much better. The dipping sauce—traditionally peanut or spicy sauce in Thai restaurants—also makes this dish memorable and Bee has her own recipe for a peanut dipping sauce.
Another thing that she recommends is that you soak the bamboo skewers for at least two hours before you grill these satays. It will prevent them from burning on the grill. There are thousands of YouTube videos that will also walk you through the steps of making satay so give it a try. You'll be in good company because it's one of the worlds best-loved foods.
Summary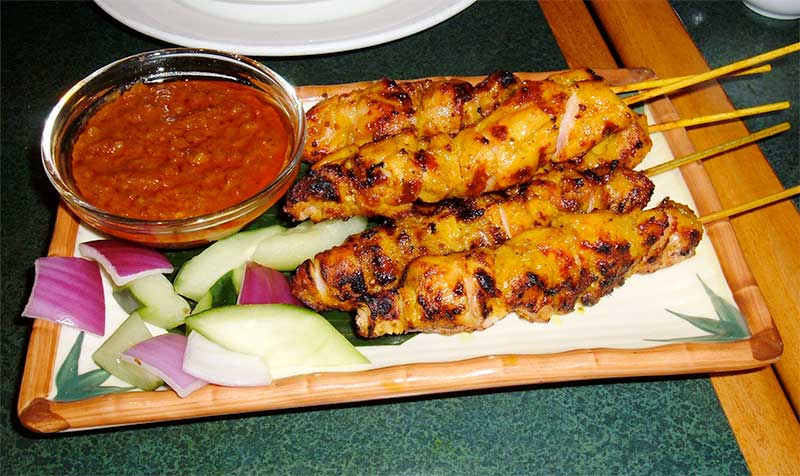 Article Name
Chef Jose Mier Does Satay
Description
Jose Mier Gastronomy talks about satay and what makes this extremely popular food so delicious. It's the marinade that's key.
Author
Publisher Name
Publisher Logo