Profiling Panna Cotta
Jose Mier Gastronomy profiles yet another favorite food. This time it's that Italian dessert known as panna cotta. Literally it means cooked cream. I think it's underrated here in the United States but that's not the case elsewhere around the world, because it's one of the most popular desserts around the globe.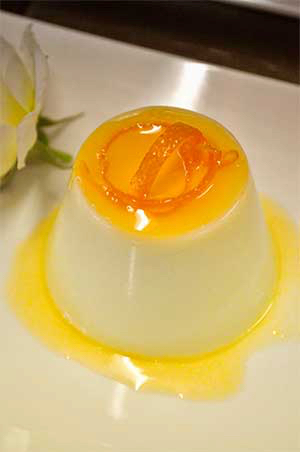 One reason for its popularity is that it is so simple to make. There are really only six ingredients which are milk, gelatin, sugar, cream, vanilla extract and a pinch of salt. One thing that runs throughout every article or recipe I find online is the simplicity of this recipe. In fact the article and recipe on thekitchn.com says that it's easier to make this then it is to make Jell-O from a box. Yes, it's that simple.
Perfect panna cotta is just a bit wobbly when turned out of its ramekin onto your plate. But if it can be made firmer if you like it. How to make it? Once you bloom and dissolve the gelatin into the milk simply add sugar, cream, salt and put the resulting product into ramekins to cool for about four hours or overnight. Simple? You bet. You can make it even fancier by topping with fruit for other sweet sauce. The attraction of panna cotta is in its simplicity. It looks and tastes like it required much more effort, but in reality we now know how easy it is.
Because, like other world famous foods Jose Mier Gastronomy has profiled on these pages, it's so popular there exist hundreds if not thousands of recipes just waiting for you online. It's so simple you need only glance had a recipe, but should you want to watch along as it's created there are number of YouTube videos waiting for you to watch.
This is also a light dish that's perfectly suited for warmer weather so has the temperature climbs into the summer months why not consider making panna cotta for dessert?
In my neck of the woods, Sun Valley California, there are a number of Italian restaurants where I can indulge in panna cotta without having to make it myself. One of these restaurants is Casa Nuova located at 8759 Glenoaks Blvd, Sun Valley, CA 91352.
Summary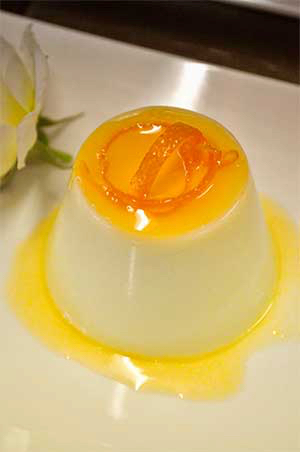 Article Name
Jose Mier Gastronomy on the World's Easiest Dessert
Description
Jose Mier Gastronomy profiles another world favorite dish, panna cotta. This creamy, elegant dessert is SO easy to make but looks so sophisticated.
Author
Publisher Name
Publisher Logo