Fish and Chips on the Menu
You don't have to live in London for Liverpool to know and love fish and chips. Even here at my home base of Sun Valley, California there are many expatriates from the UK who have set up shop here and served this traditional British dish.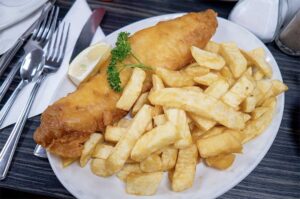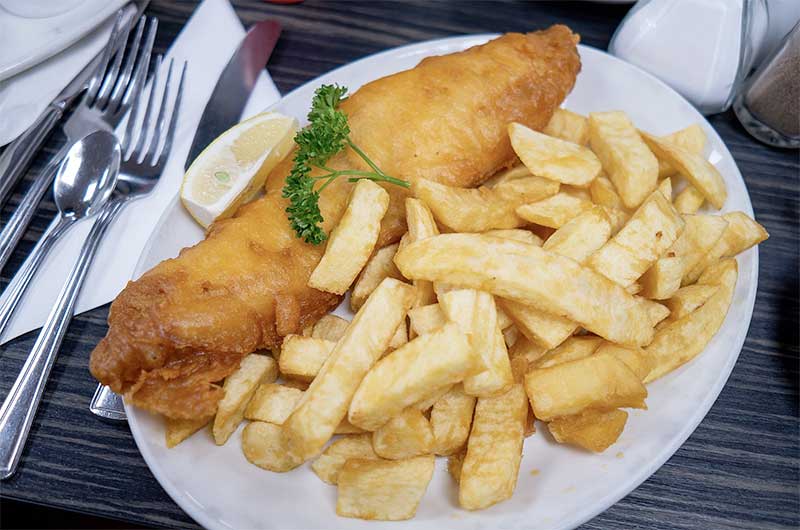 I've been on the subject of the best-loved foods in the world and fish and chips is one of those. As a kid I really didn't like fish—still don't—but I always enjoyed when my parents brought fish and chips home from a local restaurant. It is of course white fish that has been battered and fried to and incredibly crunchy, crisp doneness and served alongside fried potatoes, which the British referred to as chips. Unlike my British counterparts I and my siblings did the American thing and put ketchup on our chips but the British prefer malt vinegar.
In doing my research about fish and chips I found it was introduced to the United Kingdom in the 17th century by Jewish immigrants. Fried potatoes had been commonplace for years making their debut as a substitute for fish when there was none available.
Because it is one of the worlds most famous and iconic foods you'll have no trouble finding recipes online like this one from thespruceeats.com. Likewise, videos will show you how to do it step by step like this one from Gordon Ramsay that I include on this page. If there's any key to this recipe it's the batter and making sure the oil is hot enough and using good quality fish, cod being the most popular.
As I said even Sun Valley, California we have our share of British pubs. The one closest to me is the Robin Hood British Pub in Sherman Oaks California. I don't know about you, but every time I write about some new food I get hungry. I think I'm going to have to take a break and take a short drive to the Robin Hood Pub. Excuse me until next time.
Summary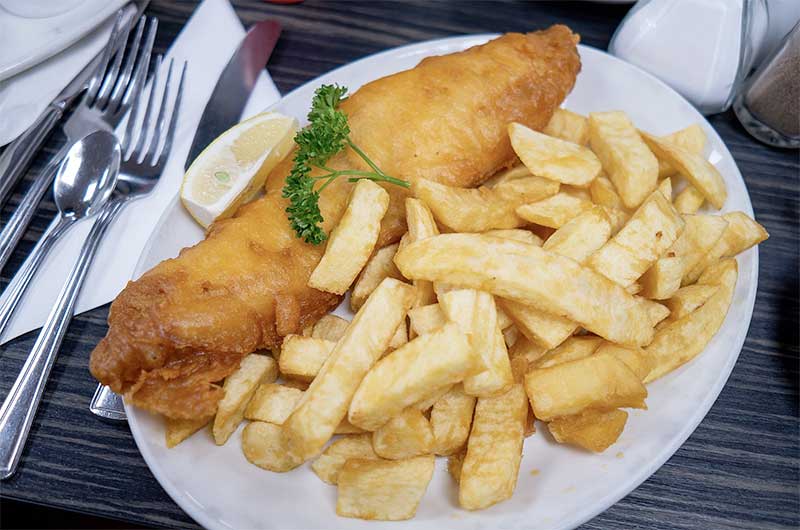 Article Name
Jose Mier Gastronomy Goes British
Description
Chef Jose Mier discusses traditional fish and chips which is the singular food associated with the United Kingdom. It's one of the most popular dishes in the world.
Author
Publisher Name
Publisher Logo