Mexican Version a Favorite
Jose Mier Gastronomy is proud to list yet another food from Mexico as one of the favorite foods in all the world. What is it? Chorizo. Okay, maybe gringos aren't totally familiar with this sausage, but every Mexican will be. And indeed those who live in the southwestern U.S. are going to know this food too.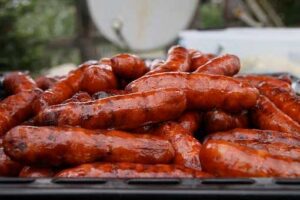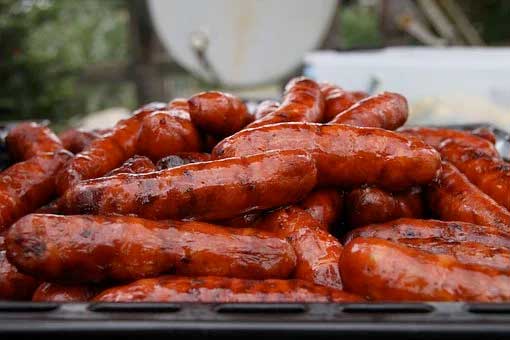 While many articles will tell you this is a Spanish sausage, the version I'm talking about is pure Mexican. It consists of ground pork, garlic and other seasonings including the "pimenta" that gives this sausage its iconic red color.
Recipes to make your own can be found just about anywhere, but most of us buy it already made. You sometimes have to hunt to find the best quality (I've gotten some chorizo that is not up to snuff) but it's a good bet the best chorizo will be in the butcher section of your local Mexican market. Packaged versions at gringo supermarkets don't measure up.
One key to making good use of this sausage is to leave it in the refrigerator for some days to dry it out. It will then be more solid and won't fall apart when cooking it.
What can you do with chorizo? What can't you do. You'll find Mexicans using this from breakfast through dinner. Many add it to scrambled eggs to add some extra spice. Others may add it to refried beans for the same reason. It truly adds some unique flavor to the foods you add it to. Personally, I love to cook it and add the chucks of chorizo to the top of my homemade pizza for a Mexican touch.
It is so multi-faceted that you'll want to explore different recipes and videos to see exactly how you can use it your home. If you haven't tried it before, do so.
For me, living in Sun Valley, CA, I usually stock up on this at my local Mexican market, Vallarta, located at 10950 Sherman Way in Burbank. Once you get used to ordering the fresh version you'll become adept at knowing which is the good chorizo and which is not. It's a learning process but one you will enjoy.
Summary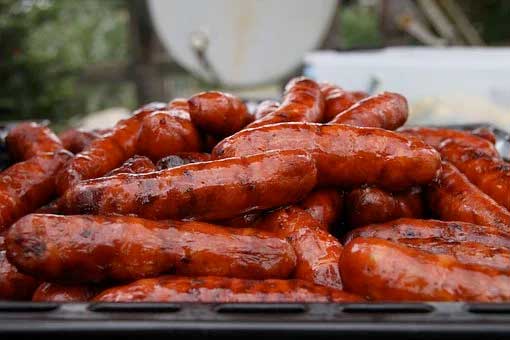 Article Name
Mexico Continues To Dominate World Cuisine: Chorizo
Description
Chorizo is a famous Mexican sausage and one that Jose Mier uses often. It is so versatile it can be used in virtually any meal.
Author
Publisher Name
Publisher Logo