Jose Mier Gastronomy On Paella
Chef Jose Mier here. Somewhere way back in time my ancestors came from Spain. I'm pretty sure about that with a name like Jose Mier. So when I find the favorite food of the world comes from Spain I feel like I can take a little bit of pride in it. That's the case with this latest foods I am profiling today. When you think of Spanish food, what comes to mind? 99 times out of 100 it's going to be paella. This dish is so incredibly popular around the world just about everybody knows about it. And why not? Aside from being delicious there's the visual impact the huge pan in which this dish is created and served from.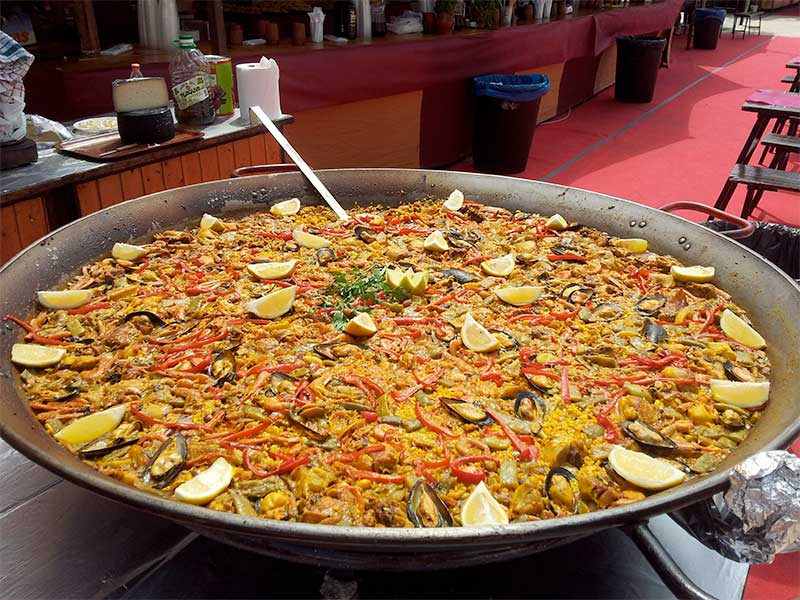 If you go to Spain, or to any restaurant that serves paella you're going to find some variations. Each cook who creates this dish has his or her own secret recipe. But there are some things that are standard in every version. This includes, of course, rice and saffron. It's the latter that gives this dish its golden color. There are other spices and ingredients that can be included and depending on the chef it could be a seafood paella or one that makes use of other meats like chicken or sausage.
Just as with other top foods of the world you'll have no problem finding recipes for paella. The more popular dish is the more recipes you'll find. This one is no exception. I'm including a couple here. One is from allrecipes.com and is an easier version of paella but I'm also including one from tastesbetterfromscratch.com. And aside from the variety of ingredients one thing is common to this dish: a huge paella pan. I've seen some pans in restaurants that are as big around as a truck tire. Even if you're making this at home you should be using the largest skillet that you have.
This is one of those dishes that you want to create when you have guests over simply for the fact that it is visually dazzling. The huge pan and that rich golden color are striking and they'll make your guests' mouths water before they even dig in.
If there are any secrets to making this dish it's to use the freshest seafood available and if possible, finding Spanish rice, which is traditional. However, you can substitute a short grain rice like Calrose.
I like to make this every now and then especially when I'm having guests over but as I've said many times before sometimes I like somebody else to do the cooking. Here in my hometown of Sun Valley, California we don't have many Spanish restaurants, but because I live in greater Los Angeles–which is quite a melting pot–it's not difficult to find any type of cuisine within a few miles. If I'm in the mood for paella I often go to the aptly named La Paella restaurant located at 476 S San Vicente Blvd, Los Angeles, CA 90048.
Try this most famous dish at your next dinner party and be sure to look at the faces of your guests when you first show them that huge pan full of delectable items.
Summary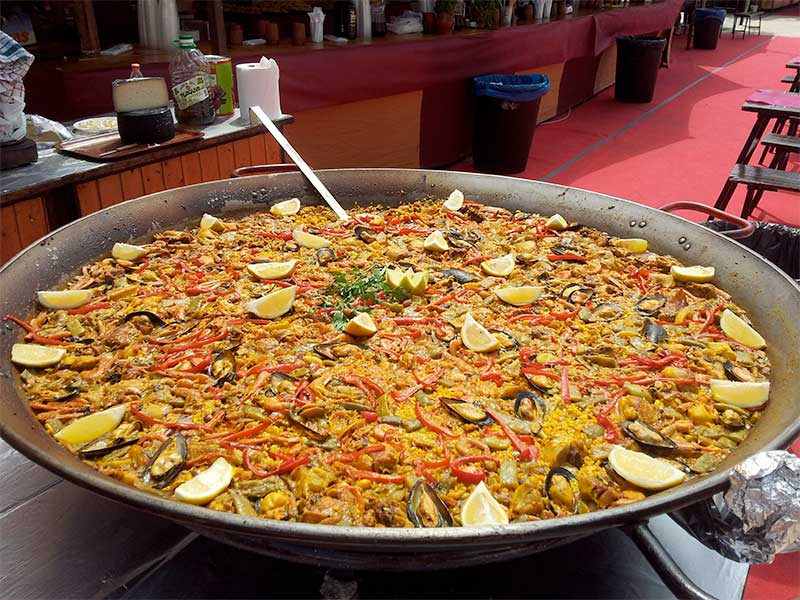 Article Name
You're Gonna Need A Bigger Pan
Description
Jose Mier Gastronomy talks about Spain's most famous dish. paella. This rice-based dish can be made with seafood or other meats and uses a huge pan.
Author
Publisher Name
Publisher Logo