Mexico (or America) Scores Another Food Favorite
Having the name Jose Mier means a lot of familiarity with Mexican dishes. And regardless of my surname it's also our proximity to Mexico that means we are exposed to many different Mexican foods here in the United States. It's so popular that foods like burritos are as commonplace as hamburgers and hotdogs. And that's the subject of today's article: the burrito.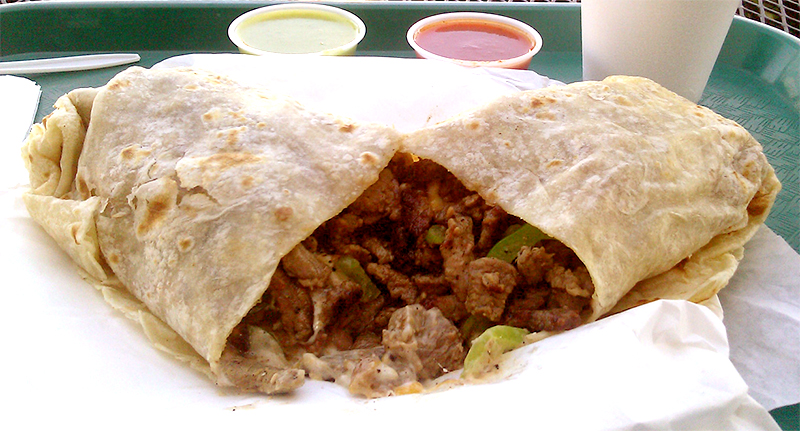 There are so many different varieties of burritos that it's difficult to put down the exact ingredients. Suffice it to say it's a lot of yummy stuff wrapped in a soft flour tortilla. What that yummy stuff is exactly depends on who's making the burrito. At its most basic it's flavored beef, beans and or rice inside the tortilla, but burritos these days are far from basic. Imaginative chefs will change things up, substitute different meats, or no meat at all, add a variety of vegetables, spices, cheese and whatever strikes their fancy.
Still others will add things like sour cream or sauces–and I haven't even touched on the subject of the "wet" burrito. Burritos also come in various sizes and I have been served what I thought was the largest burrito I've ever seen at a restaurant in San Diego. I finished the whole thing but I was stuffed beyond belief.
We think of the burrito as a Mexican dish and that's entirely possible but the history of the creation of this item is not entirely clear. It may have originated in northern Mexico or on the other side of the border in the southern United States. Despite the location it's obvious that there's a strong Mexican influence since the tortilla is one of the main ingredients and that is particularly Mexican. From what we can tell the burrito originated somewhere in the late 19th century so it's been around for about 150 years. Its popularity has only grown in that time.
Like other top foods of the world, the popularity of this dish means you can find thousands of recipes online and pick and choose depending on what type of burrito you want to make. Similarly, you'll have a hard time sifting through all the YouTube videos about making burritos.
Sun Valley California, my hometown as you know from previous Jose Mier gastronomy articles, has a high Latino population so it's not difficult for me to find a number of great restaurants that serve their own take on this dish. When I'm too lazy to whip up my own burrito I like to frequent Candelejas Restaurant located at 7505 San Fernando Rd, Sun Valley, CA 91352. If you're traveling to this part of the country, specifically Sun Valley, try Candelejas. I recommend it.
Summary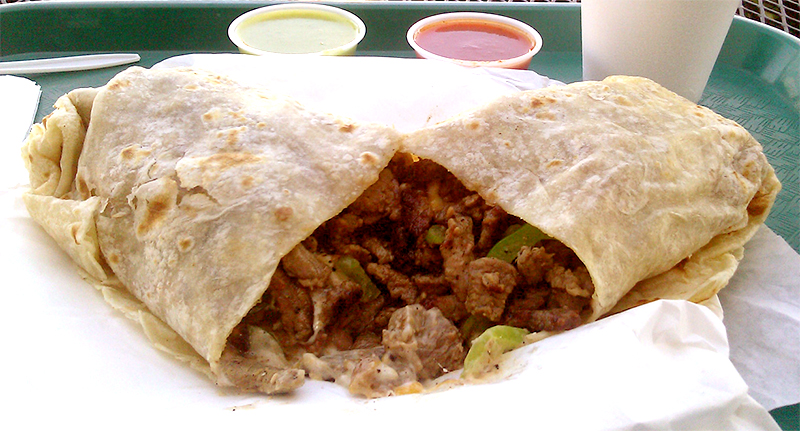 Article Name
Chef Jose Mier Celebrates the Burrito
Description
Chef Jose Mier discusses the wide varieties of burritos. This Mexican (or Mexican-inspired) dish is wildly popular in the United States.
Author
Publisher Name
Publisher Logo